14th International Symposium on Stem Cell Therapy and Cardiovascular Innovations.
Desde el jueves, 15 de junio de 2017 hasta el viernes, 16 de junio de 2017
Inside the framework of Precision Medicine, regenerative therapies are undoubtedly the greatest future hope in the battle against cardiovascular failure, and have the urgent need to address this challenge within an international framework of excellence.
This view has inspired from the beginning the mission of this symposium, created to critically reflect on the past of this field and to advance through the synergy of basic discoveries and translational efforts.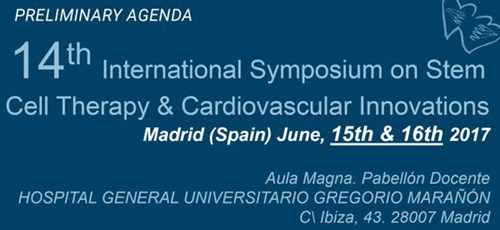 Visit the website for further info http://cardiovascularcelltherapy.com/